Not sure if below members of Sigur Ros are motivated to keep print media in existence or they just love London's newspaper the Independent, but subscribers recently received a complimentary 9 track sampler.  Don't live in London?  Well, readers of our blog are offered a complimentary sample as well.  Click here.
Are you a musician thinking of giving your work away for free?  Worked for this guy- read the story on Hypebot.
We may not have had the pleasure of hosting Lady Sovereign (yet) but I'm a big fan of this tiny Brit hip hop force.  A couple of free download dance re-mixes available at Download.com.
Also worth checking out is REI's winter mix of free downloads: from Hip Hop producer and performer Ohmega Watts to irresistible indie poppers Au Revoir Simone, they've put together an impressive ensemble of download-able tunes.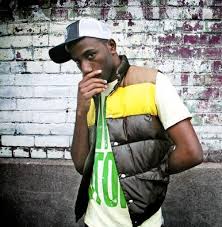 Haven't listened to The Rentals, the alternative band fronted by Weezer ex-bassist Matt Sharp lately?  Get your fill from this Daytrotter Session.
-MJ
Filed under: Free Madison Concert Tickets & MP3 Downloads, Music News & Reviews, Sounding Board Blog | Tagged: free downloads madison wi, music madison wi |